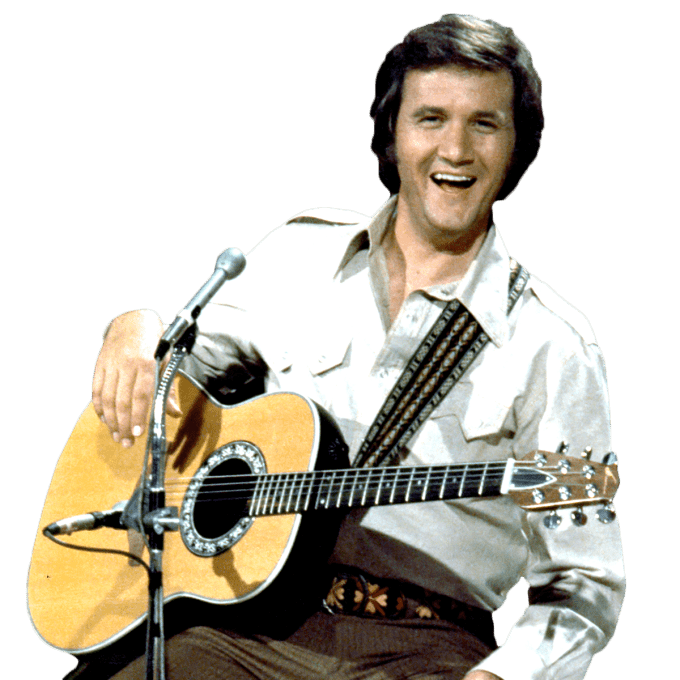 Hello Everyone! 
Hope all is still going well as we continue another week of this pandemic. Hope everyone is staying safe and healthy.
This week I would like to talk about one of Country music's most eccentric and innovative songwriters, Roger Miller. Roger Miller has had many songs recorded by many artists including himself and, is considered one the greatest Country singer/songwriters of all time. He has also received many accolades for his writing and performing including Grammy awards, ACM Awards, and a Tony award. He was also inducted into the Nashville Songwriters' Hall of Fame in 1973.
Roger had a very unique playing and writing style, and would incorporate jazz stylings into his playing and singing. At the time Roger was like a breath of fresh air for Country music. His writing was comical with an underlying deepness that made a person think. Just like the line,"You can't roller skate in a buffalo heard, but you can be happy if you've a mind to." This line at first is so off the wall and hilarious, but it has a lot of layers.
Roger Miller was born in Fort Worth, Texas on January 2, 1936. He was one of three sons of Jean and Laudene Miller. When Roger's father died of spinal meningitis, Laudene was unable to support her children, and sent the boys to live with their Aunt and Uncle in Erick, Oklahoma during the Great Depression. While growing up in Oklahoma, Roger worked on his aunt and uncle's farm where he spent most of his time plowing, picking cotton and going to school. At night he would listen to the Grand Ole Opry and dream of being a singer/songwriter.
At 17, Roger had such a great desire to become a songwriter and entertainer, that he began running away to perform across Oklahoma and Texas. At one point Roger even stole a guitar to write songs, but turned himself in the next day. He was offered jail or enlisting in the Army, so he enlisted. While stationed in Atlanta, Georgia, he played with the Circle A Wranglers, a military musical group founded by Faron Young. When Roger was discharged from the Army, he went to Nashville to try his hand at songwriting. He worked as a bellhop in a Nashville hotel where he would sing and help people with their bags. He later met Minnie Pearl and began playing in her band. He also became a member of The Cherokee Cowboys, which was Ray Price's band, and wrote "Invitation to the Blues," which was covered by Rex Allen and made it to #3 on the Country charts. After having a top ten hit, he then received a publishing deal with Tree Publishing and his songwriting career took off.
By the late 50's, Roger was asked to record some songs. He recorded "Dang Me" and "Chug-A-Lug," which were both top ten hits and made him an instant household name. He kept writing and performing and people were in love with his unique style and humorous lyrics. In 1965 he wrote "King of the Road" which was the biggest hit of his career and was recorded by many artists including Dean Martin. It made #1 on the Country and Adult Contemporary charts and was #1 for a week on the UK Singles Chart.
Roger Miller had so many well known songs, but there are some amazing songs that some folks may not know he wrote; including a Broadway play score for which he won a Tony Award. I would like to take this time to share some of the songs that Roger wrote that may not have been so obvious.
First up is "Tall, Tall Trees." This song was co-written with George Jones. George also recorded it. The version I would like to share is a later cover done by Alan Jackson that he took to #1. Here is "Tall, Tall Trees" off of Alan Jackson's 1995 Greatest Hits Collection.
The next song I would like to share is "Billy Bayou." This is a comical song about a boy who makes it through life without being killed or captured... until he meets a girl. This song was covered by a number of artists including Charley Pride and Jim Reeves. Reeves version made it to #1 and was Roger's first number one song.
This next song was a #1 for Ricky Van Shelton in the 1988, and recorded by Roger in the 70's. Here is Roger with "Don't We All Have the Right."
"It Only Hurts Me When I Cry" was a top ten hit for Dwight Yoakum in '91, making it to #7. 
This next song is "It Happened Just that Way." This is a song that reminds me of stories my grandpa would tell. Very colorful and unique.
The next song is "The Moon is High and So Am I." The title says it all.
Next up are a few contributions Roger made to the Disney  "Robin Hood" soundtrack. First up is "Not in Nottingham."
Next is "Ooh-De-Lally."
And "Whistlestop," which was also used later for the internet sensation, "Hamster Dance."
Here is a really cool tune that didn't get a lot of notice... "Squares Make the World Go 'Round."
And the infamous "My Uncle Used to Love Me but She Died."
This song is a little different because of the message. It is one of Roger's slower songs and another top ten hit. Here is "One Dyin' and A Buryin."
"Dad Blame Anything a Man Can't Quit" is a humorous take on how habits are hard to break.
Next is a Roger Miller Christmas song. "Old Toy Trains" was written by Roger for his son and released in 1967.
Later in Roger's life he was asked to write the music for the Broadway play "Big River," which was a take on Mark Twain's "The Adventures of Huckleberry Finn."
Roger did the score for the musical and won a Tony award for his contribution. Here are some songs from "Big River."
First up is "Leaving's not the Only Way to Go."
Next is "Guv'ment." This song was done by John Goodman who did an extraordinary job in the musical. It says what many folks have felt for a long time. Roger had said his uncle was the inspiration for this song. 
My last selection from "Big River" is "River in the Rain." This is a very beautiful song.
Next is a song that surprised me when I was looking into Roger Miller years ago. This song has become one of my favorites. Here is "Reincarnation."
Lastly I would like to leave you with this medley of songs that Roger did for the Muppets Show. This is very cool and shows what a great entertainer this man was.
Roger Miller had a fabulous career and contributed as much to the world of songwriting and music as anyone. He passed away in '92 from lung and throat cancer. This man was an amazing talent and is truly missed.
Thank you Roger for all of your contributions. RIP
Thanks to everyone who stopped by. I greatly appreciate it and hope you will continue to visit. 
Peace